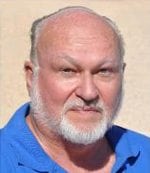 Clayton M. Nolte, is a researcher and inspired inventor of life transforming water structuring technologies. He spent the last forty years exploring physics, math and the properties of water, and the effects it has on life.
During Clayton's research, natures own structured water became a unique recurring phenomenon of appearing where no water should. With an innate desire to emulate this for more in-depth studies in remote locations and labs, Clayton delved into the inner World of water.
In those times and since, Clayton has discovered innovative technologies, fabricated several devices and proved the science. Clayton's experience is in the infinite possibilities. With his experience, accompanied by a group of specially gifted individuals and gifted passionate students, he will help to form an alliance of discovery and together cross the bridge into the new paradigm for the future of water.